Coffee Pouches Supply by Canadian Flexible Packaging Manufacturer & Supplier
Are you looking for a customized Coffee Pouch Supplier? You've found the right place. Polynova, a flexible packaging manufacturer and supplier, is a food and coffee pouch specialist. We provide premium custom designed high barrier pouches for your coffee, whether it is dark roast, ground coffee or green beans.
We truly understand the special requirements of your coffee brand. We want your coffee served to your customers as flavorful and fresh as possible and for your unique brand to stand out from the crowd on retail shelves.
Our advanced technology and engineering capability ensures that packaging of your coffee meets and exceeds your expectations.
Call us today at 604-448-0363 or toll-free 800-844-0363 to discuss the requirements of your coffee packaging.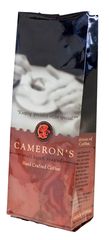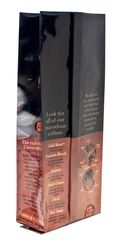 Advantages of Polynova Coffee Pouches
Barrier film technology ensures long shelf-life and freshness of your product
High quality rotogravure print to make your brand outshine the competition on retail shelves
Custom designed and engineered packaging material to safeguard your coffee against moisture, oxidation and other external impacts
Customized shapes and sizes whether you need gusseted, back-seal, square bottom or vacuum packaging
Coffee valve feature so your coffee beans are packed fresh immediately after roasting
Custom features for ziplock and tin tie closure or easy tear open
High durability and puncture proof
Good sealability for easy packaging process
Polynova has been supplying flexible packaging solutions for food products such as coffee, biscuits or seafood, and non-food applications (such as movie bags or cosmetics) for the Canadian and US market for over 25 years. Our Richmond, BC HQ and manufacturing plant serves as a one stop shop: we custom design and manufacture the plastic laminate or co extruded film for your pouches. Our Mac-based print department creates the printing and then we manufacture the pouches so they fit to your exact specifications. For larger orders, we offer the benefit of economies of scale through our Asian manufacturing base.
Contact us today to discuss the specifications of your unique coffee pouch. One of our sales engineers will be happy to help you!