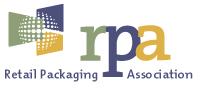 Polynova is a proud member of the Retail and Packaging Association, the preeminent industry association. We have been showcasing our products every year at the annual RPA Expo as well as at this year's event, the 22nd RPA expo.
There were about 65 companies, a very significant representation of our industry in North America, attending the Expo and we drew a large crowd of visitors as well.
Our booth display reflected to the strategic change taking place within our business. Beside our traditional highlight, which is a range of plastic bag applications printed with beautiful rotogravure quality imagery, our display focus was on our new barrier plastic flexible film and pouch lines.