Food Packaging Pouches - High Barrier Poly Packaging for Food Applications
Food packaging pouches are one of the fastest growing products in the global packaging industry. Polynova Industries, a flexible packaging manufacturer and supplier based in Richmond, BC., understands the high expectations of your retail customers.
Your customers demand your product to be fresh and tasty easy to handle and store, and to have a very attractive shelf-appeal with the lowest possible carbon footprint. Our custom designed and engineered food packaging pouches provide superior solutions for all your food packaging pouch needs.
High barrier poly packaging solutions, due to the advancement of plastic technology, has become a formidable packaging alternative to traditional tin can and glass bottle packaging. Poly packaging solutions, compared to traditional packaging, has a significantly lower carbon footprint and the print and brand image presentation is of a much higher quality. There is less susceptiblity to damages such as dents and label creases. Advanced barrier and laminate technology offers the ultimate protection for your food product.
Call us today at 604-448-0363 or toll-free 800-844-0363 to discuss the requirements of your specific food product .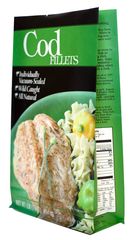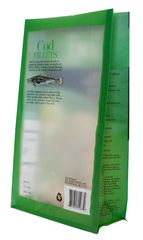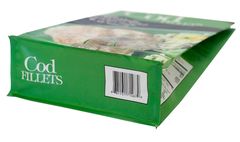 Advantages of Polynova food packaging pouches:
Suitable for a wide range of food applications such as frozen food, beverages and drinks, soups, biscuits, convenience food, ready made food
Wide range of convenience features for your customers such as tear open, zip lock closure, oven readiness
Custom engineered high barrier plastic material to provide superior protection against damaging physical impacts such as moisture, oxidization, bacterial contamination
High shelf-appeal: high gloss, high quality print
Long shelf life
Low carbon footprint –lightweight packaging material
Wide range of shapes and sizes custom tailored to your product
Easy logistics: no need for labeling process; no bulk handling of empty cans and bottles
More cost effective packaging process and supply chain compared to canning and bottling
Polynova has been supplying advanced plastic packaging solutions for food applications and non-food products (such as movie bags or cosmetics) for the North American market for over 25 years. Our Richmond, BC HQ and manufacturing plant serves as a one stop shop for your poly food packaging needs. We manufacture the advanced barrier property plastic laminate or co extruded film for your food pouches; our Mac-based print department creates high quality rotogravure printing; bag making department manufactures the pouches so they fit the exact specification of your food packaging. For larger productions, we provide the benefit of economies of scale via our Asian manufacturing base.
Contact us today to discuss the specifications of your upcoming food packaging project; one of our sales engineers will be happy to help you!