T-Shirt Bags by Polynova Plastic Manufacturing Company
T-shirt bags are the most economical choice for a variety of retailers. For example you can provide T-shirt shopping bags for your customers to carry away your speciality goods whether you are selling garment, cosmetics, toys, books or DVDs.
Large handles for convenience
High gloss high resolution printing to showcase your brand
Custom configured film material to suit your needs
Easily recyclable
Carry up to 20 pounds
Biodegradable and starch resin based shopping bag options for green solution
T-shirt bags delivered on paper core or stacked
Custom designed and manufactured as per your size and shape requirements
Low and High Density PE film custom configure as per your specification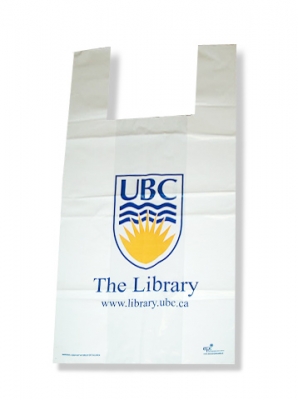 Contact our sales engineer to discuss the specification of your t-shirt shopping bag.